Yahoo Technology News
Google drops neo-Nazi site out of 'immediate concern of inciting violence'
Mon, 14 Aug 2017 16:24:47 -0400
The Google logo is pictured atop an office building in Irvine, California, U.S., August 7, 2017. Google (GOOG, GOOGL) is cancelling the domain for the white supremacist site Daily Stormer due to a "specific, immediate concern about inciting violence," a spokesperson told Yahoo Finance. The search-engine giant, which hosts website domains through its Google Domains service, made the decision to cut the cord to the hate site after GoDaddy (GDDY) told the Daily Stormer it had 24 hours to move to another domain hosting service.

Yahoo Technology News
USA Today Technology News
You got phished. Now what?
Fri, 18 Aug 2017 07:00:05 -0400
Click on an email you weren't supposed to? Columnist Rob Pegoraro explains what to do next.
7 genius smartphone photo hacks
Fri, 18 Aug 2017 18:03:33 -0400
Jennifer Jolly explains how to get a professional looking photo by using your smartphone camera.
5 Ways to Power Up Your Video Games
Fri, 18 Aug 2017 17:18:53 -0400
Sometimes the right equipment can give you just the edge you need. Here are 5 things we think will super charge your video game sessions.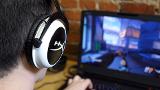 USA Today Technology News
BBC Technology News
China cracks down on VPN vendors
Thu, 17 Aug 2017 10:34:04 GMT
Five websites, including Alibaba, have been asked to remove vendors that sell virtual private networks.
BBC Technology News
CNET Technology News
CNET Technology News